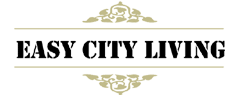 Looking for Staff?
Find reliable, affordable domestic help
While many of the major domestic staffing agencies charge as much as $30,000 for finding a prospective employee, Easy City Living charges only $29 $5 for introducing you to a qualified candidate.
Even more amazingly, you won't pay a penny unless you are successfully matched with just the right applicant to meet your needs. In other words, we guarantee your satisfaction.
You know better than anyone else what you're looking for in a candidate, so we give you full control over the selection process. If you find a potential match, choose our affordable Verified Package and we'll be happy to check their credit, references, and/or driver's license.
To become one of our featured employers, simply sign up, and "Create New Position" under "Create/Edit Your Profile". Read more about how our system works.
If you experience any issues or would like to share your questions, feedback, or concerns, please email help@easycityliving.com and an associate will call you back within 1 hour.