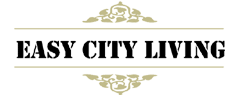 Looking for Steady Work? Are you in need too supplement your paycheck?
We will match you to your future employer.
The job market is tougher today than ever, with more competition vying for a limited number of positions. Using a job board like Easy City Living is the most foolproof way of securing employment that makes best use of your skills and talents. Our simple approach, a risk-free online matching system matches our clients-homeowners, property managers, business owners, or busy individuals-with qualified applicants like you.
To become one of our featured employees, simply sign up and "Create New Resume" by selecting your qualifying category of service. Remember, you will never pay a fee. Read more about how our system works.
We strive to make the system as easy and intuitive as possible. However, if you experience problems signing up, simply send an email to help@easycityliving.com with the details of the issue along with your phone number, and one of our associates will call you back within 1 hour.
Please note: We only accept unsolicited resumes directly from candidates, and not from any other source.